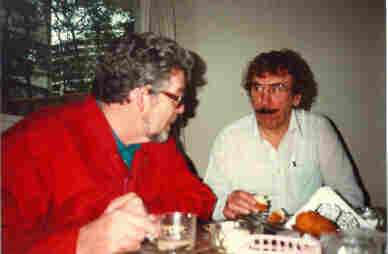 Rolf Harris
---
Rolf Harris, is the laughter cancelled?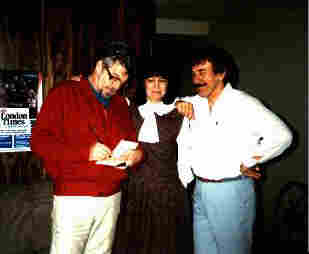 In 1961 Rolf was working at The Cave in Vancouver when he rocketed to fame with Tie Me Kangaroo Down, Sport. His creative mind and multi-talents kept him on the top of the bill, his inventiveness was amazing, novelty songs, ballads, puppetry, TV shows, painting, the wobble board.
In 1986 at Expo'86 I was the featured entertainer in the British Pavilion and when he appeared at the Exhibition a mutual friend brought him round for tea. Vicky and I were thrilled to meet him, he was well on the way to superstardom.
He was born in 1930 and was still going strong until his recent conviction. Now his pictures are being taken off the walls, his website has vanished and he faces prison. Does this mean that all the music and laughter he created is now null and void? I am retired and don't sing his songs any more but I feel, however, that I owe him a great debt of gratitude for all the pleasure I got over the years from the music he created. I don't forget that he has been found guilty of hurting many people but I also know that he delighted millions with his songs and TV shows. I don't think all his music and his artwork should be discarded as though they never existed.
In the picture above Vicky gets Rolf's autograph and enjoys the situation, a rose between two thorns, I joked. I wish I could still sing the songs and get the laughs that I did with them. His website is gone but Wikipedia still details his career, his accomplishments and his recent problems.

See Wikipedia



Gallery tour: Next picture Previous picture

---

email: bob at londonbobby dot com (written here this way to discourage spammers).
London Bobby Entertainment



Page design by Hugh Robert Smith. Photos by Alf Spence