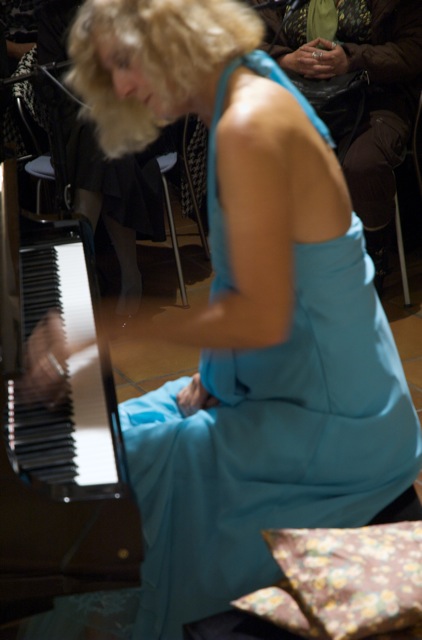 Eighty-eight keys,
one hand!
The Andante Finale from the opera Lucia di Lammermoor by Donizetti, arranged by Theodor Leschetizsky for the left hand, is a challenge for the most gifted concert pianist. Watch Heather Bellene's impressive and moving interpretation.

Still photo by Mike Lewin.

Videos by Margaret and Jette
A child prodigy at the age of three, Heather's talent was polished at the Royal College of Music in London and displayed in concerts at Wigmore Hall and other prominent venues in England and Spain and on cruise ships around the world.