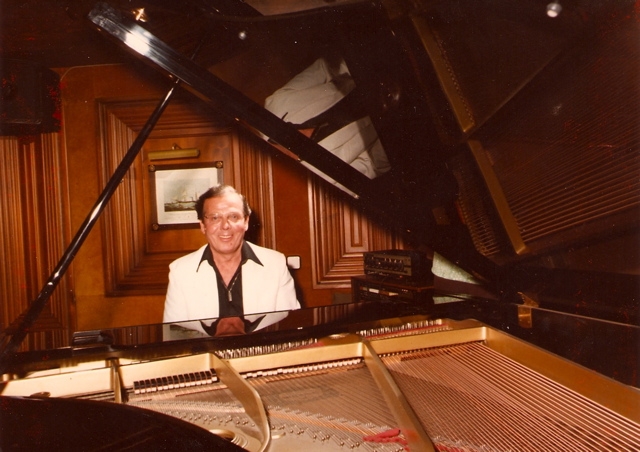 Unfortunately we have lost the irreplaceable Sid Wright. He was granted the rare privilege of a very long life and remained sharp and active until the end. He was a good friend to us, I wish I had known him when he was in his prime. He would hardly have had time to talk to me then, he was in demand at the BBC and the Talk of the Town, doing two or three gigs a day. A charmed career, granted to very few musicians. R.I.P. Sid, we miss you. The Three Pianists are hereby retired.
At the Talk of the Town in London for sixteen years, he accompanied Judy Garland, Julie Andrews, Johnny Mathis, Cliff Richard, Tom Jones and many more top stars. Many became life-long friends and he had a fund of fascinating anecdotes to share.
Theatre lovers of Fuengirola knew him as a founding member of the Salon Varietes Theatre and the musical force behind countless productions there.